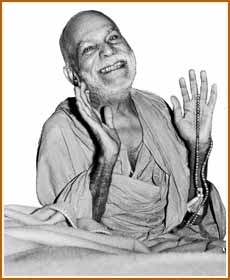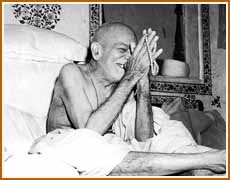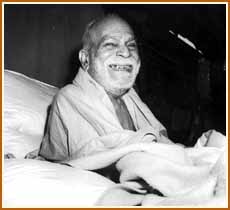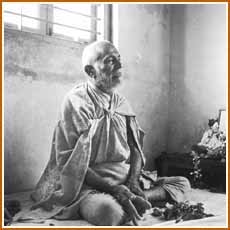 To unravel ideas through stories is not simply a Hindu tradition but the human tradition. Every great leader has excelled in it. The Zen masters answered intricate questions and paradoxes through anecdotes. Jesus Christ spoke in parables. Ramakrishna Paramahansa profusely narrated stories. Lord Swaminarayan simplified esoteric philosophy through day-to-day illustrations. The sermons of Gunatitanand Swami are alive with stories and examples. And in this same galaxy shines the name of Yogiji Maharaj, one of the loftiest spiritual masters of this century. His 80 years of presence on this earth, from 1891 to 1971, has left indelible impressions on the spiritual canvas of the world. Apart from his sublime life and experiences, his talks and revelations still resonate in the air.

He spoke in the village patois, simple and straightforward. He never lectured but talked. Even if it was to a packed assembly of 50,000 people, he spoke as if he were talking with individuals with total attention and care. There was never a question of dressing up ideas in flowery language or veneering the truth with verbal cosmetics. Yogiji Maharaj spoke in plain words and presented the truths in their original, unadulterated, fresh form. When he spoke, his style was naturally picturesque and his gestures were grand, painting the stories in innocent language and visuals. The audiences listened and laughed, thought and wondered, but most of all they understood and grasped.

Even if the same spiritual story came from his mouth a hundred times, people hung on to every word, every idea. Such was the magic of his talks. In all, Yogiji Maharaj had at one time or another, during his talks, narrated more than 2,500 different stories. The learned sadhus who accompanied him noted them down. Of them, Pujya Viveksagar Swami kept the most detailed diary. Noting down the Master's every word and gesture, writing and rewriting the stories word for word every time Yogiji Maharaj repeated them. From 1958 to 1970, a span of 12 years, Pujya Viveksagar Swami penned more than 25,000 pages of work. With great insight and efficiency, taking care not to prune or cut, alter or touch the original language and style of the great master, he took up the challenge of selecting pearls from an ocean of wealth.

His devotion and dedication, coupled with his love for academics and authenticity has brought out two books containing 469 value tales of Yogiji Maharaj. From them, one hundred and one have been translated here. So long as Yogiji Maharaj's tales of wisdom are amongst us, spiritual truths shall never be too difficult to grasp by people of all nations, of all ages, and of all aspirations.