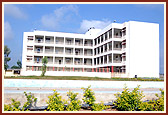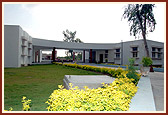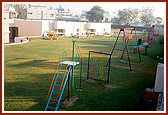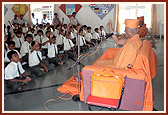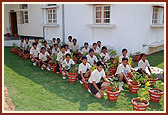 Residential Facilities
Accommodation: A four-floor hostel providing residence for 160 students; it offers large and well ventilated study rooms . A similar hostel for Higher Secondary students is under construction and will be ready by June 2008.

Kitchen & Dining Hall: A modern, hygienic Kitchen & Dining Hall to serve nutritious and tasty food to 300 students at a time, gives a true feeling of "A home away from home."

Manage Your Own Shop: An in-house shop, run by the students under the guidance of the School Warden, enables students buy items of daily need at discount prices.

Care Taker: For every 20 students one Supervisor (Care Taker) gives personal attention to students in their studies and helps them to maintain discipline, develop proper manners and etiquette, and nurture brotherhood and friendship.

Home Study: Home study & reading periods are held daily from 3:00 to 5:00 p.m. and 8:00 to 9:30 p.m.

Remedial Coaching Classes: Extra coaching for weak students without any financial burden on parents.

Regular Assembly/Prayer: Daily morning and evening prayer and assembly are held. This includes interesting programs like debates, inter-class quiz competitions, recital of shloks, bhajans & kirtans, teacings from shastras, etc. Regular visits by learned and experienced inspire students to excel in studies, live an addiction-free and virtuous life.

Competitions: Competitions in public-speaking, bhajans, mono-acting, dances, memorizing of scriptural verses, tabla, harmonium, etc. are arranged.

Leadership Training: Students are given responsibilities, in rotation, to serve as House Captains, Class Monitors, Kitchen Supervisors, etc. whereby they acquire skills in leadership roles.

Dispensary: BAPS Pramukh Swami Hospital is a mere 0.5 km away from the School campus. An expert panel of doctors regularly visit the hostel to provide their caring health services to students.